Snow & Ice
Be ready for winter.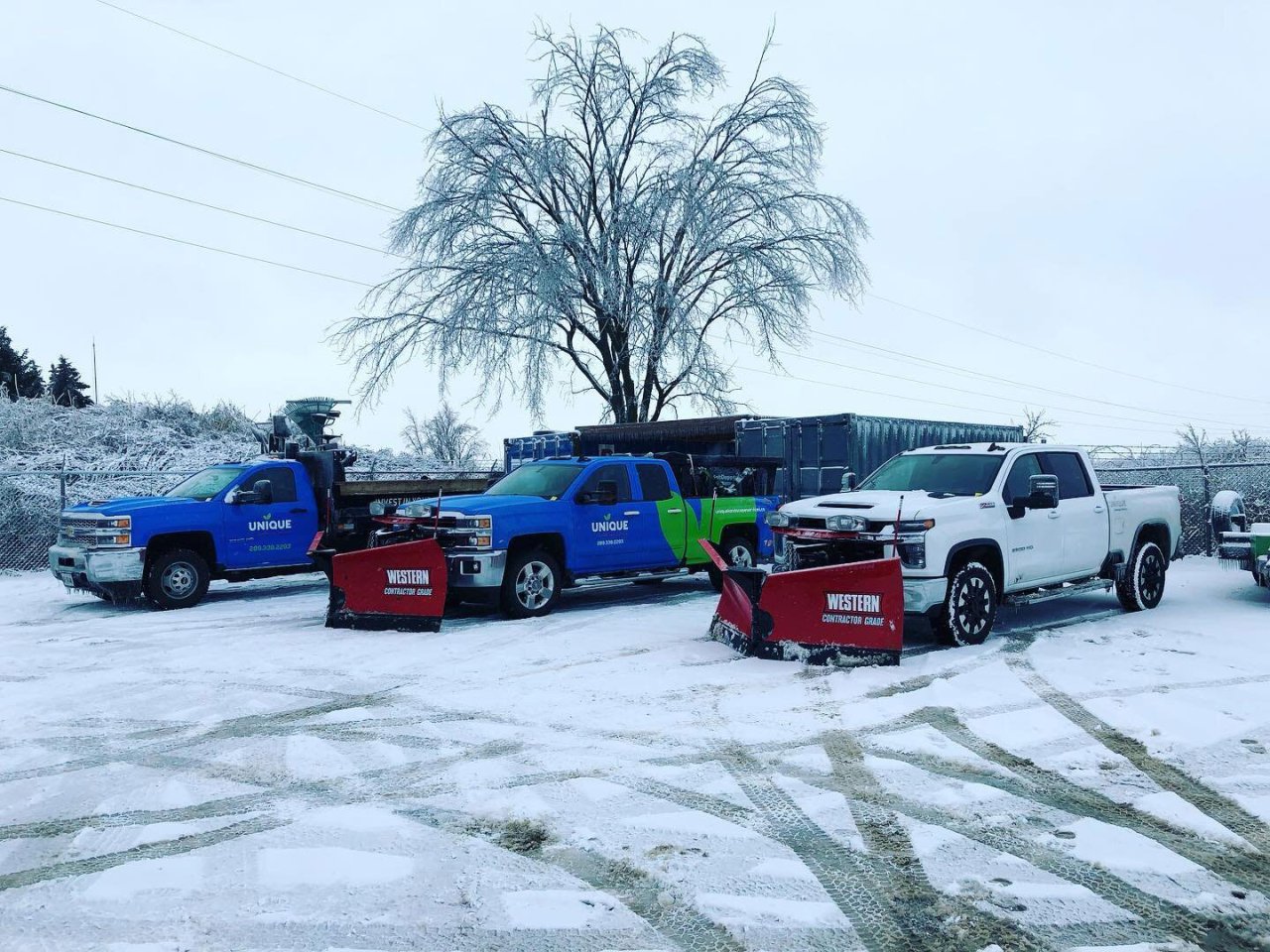 Snow and ice can make getting around messy, inconvenient, but most of all — dangerous. A four-season contract from Unique Landscape Services includes snow & ice management — so when the bad weather arrives your property will be safe, clear and accessible.
Our Process
Your outdoor transformation starts here!
Take these simple steps to enjoy a better, healthier life outside.
1
Let's get to know each other!
The first step in developing our partnership is to connect over the phone to discuss your property and see how we can help.
2
Meet on-site and develop a plan.
We'll visit your property and develop a plan to keep your landscape healthy, safe and beautiful while staying within your budget.
3
Receive a detailed proposal.
You'll be presented with a detailed proposal. Once accepted, our partnership will begin and we'll care for your property as if it were our own.
4
Enjoy your peace of mind.
You can rest easy knowing that your property is being cared for by trusted professionals. We look forward to an enduring partnership!
Getting started is easy.
Use the form below to tell us about your property and request a consultation. We'll be in touch within two business days.