Mount Hope
Backyard Escape
An exposed backyard becomes a private place to relax and play.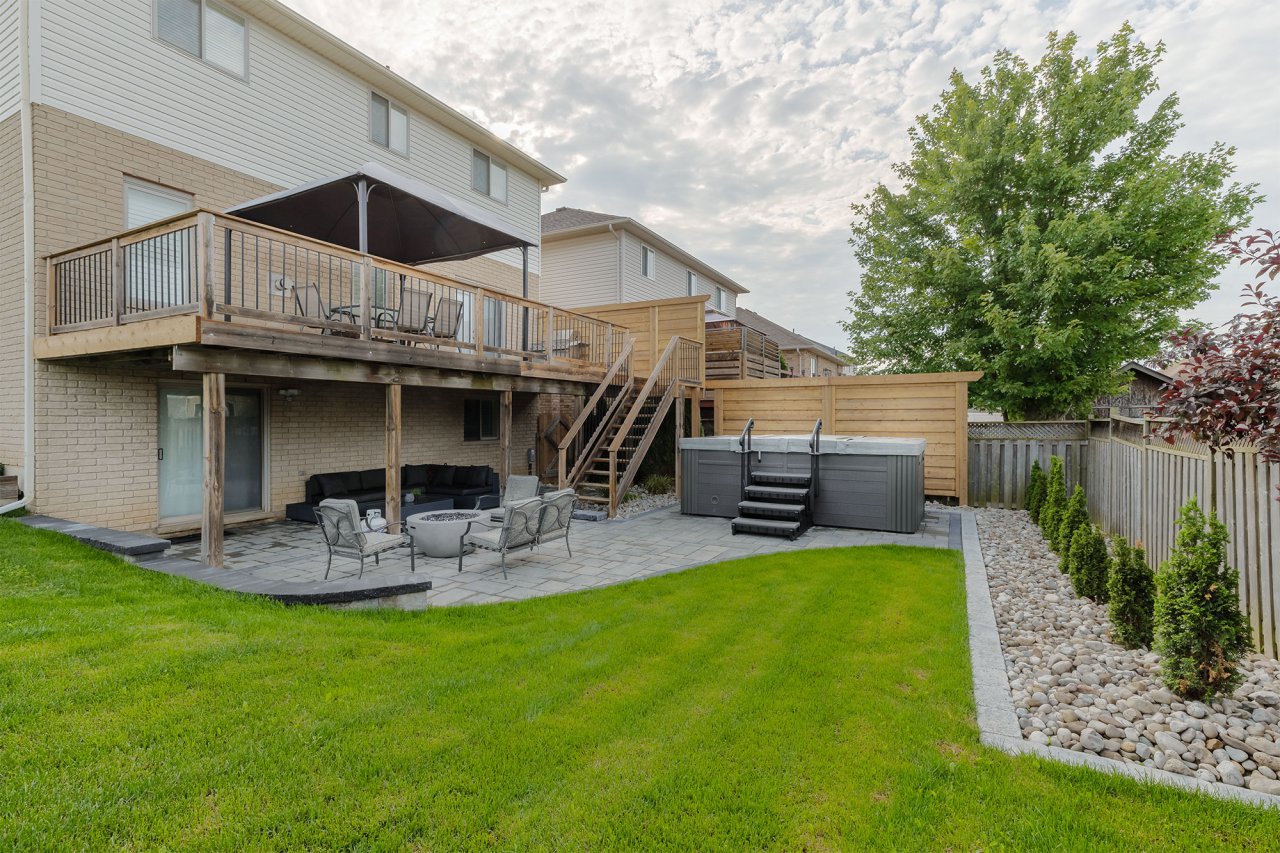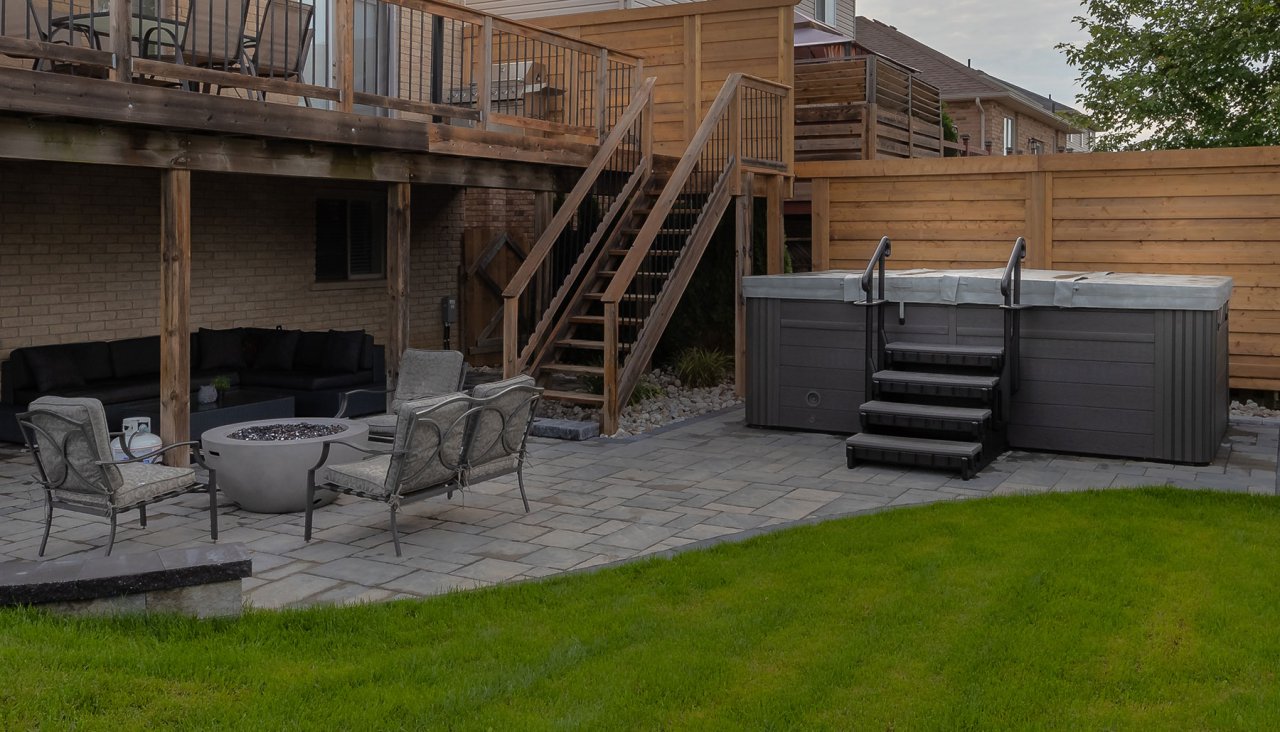 An enjoyable backyard
The homeowners had invested a lot in fixing up the interior of their home, but they wanted to create a beautiful backyard where they could relax while watching their kids play.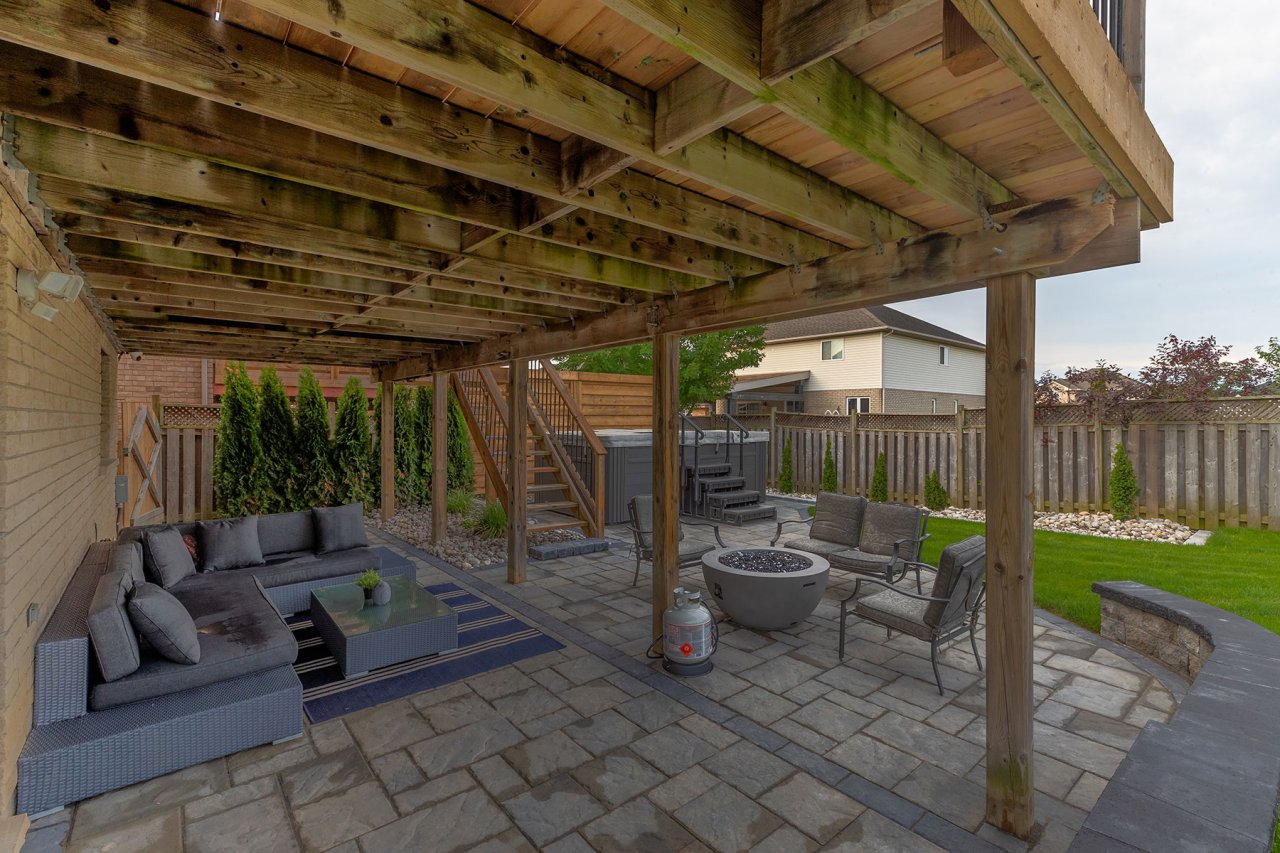 Privacy was an issue
They felt their current setup was too exposed — they wanted their backyard to be a place where they could feel safe and have fun as a family. Privacy screens, garden walls and a cedar hedge made the urban backyard feel more secluded.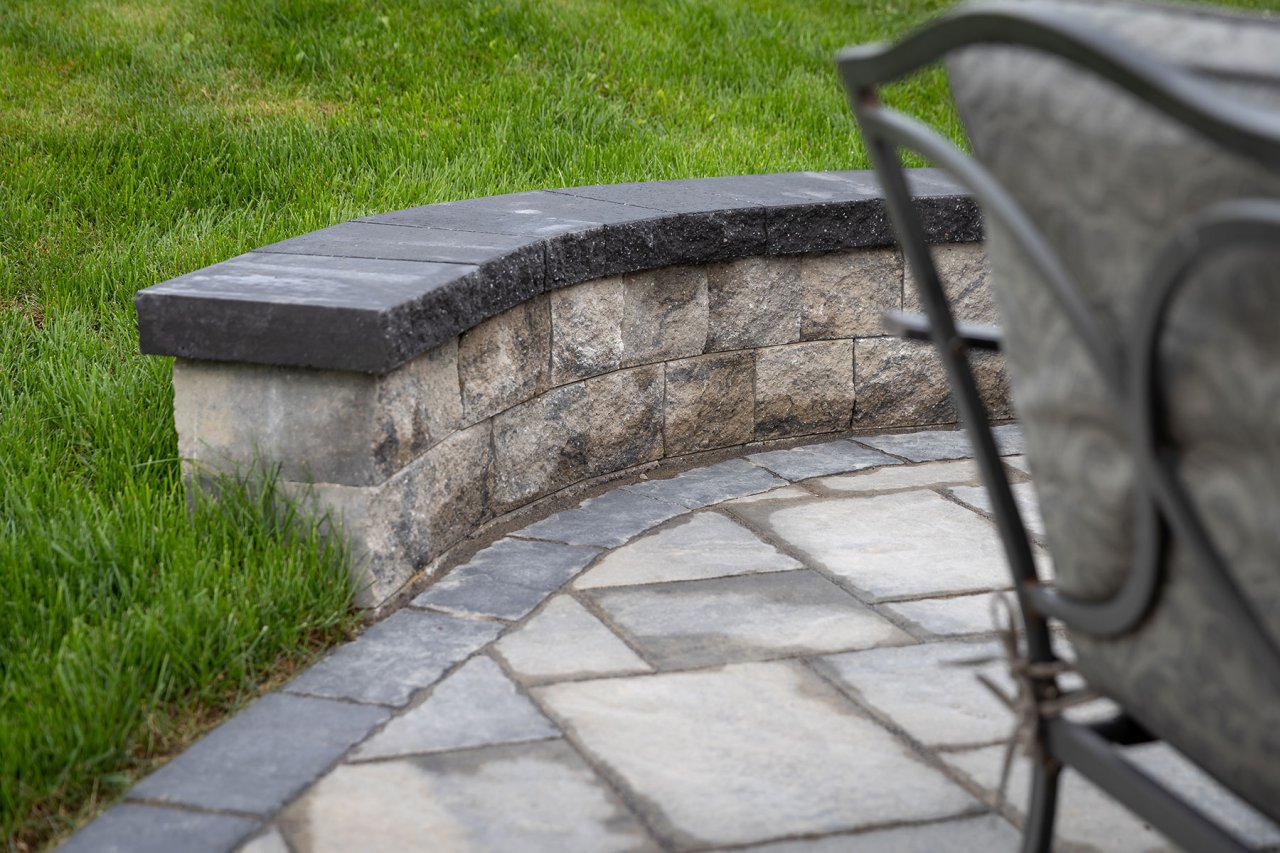 Happy, safe and confident
Now, this family has a private space where everyone can feel safe and comfortable. They can sit outside and relax, enjoy a meal or cool off in the swim spa and make happy memories with their kids.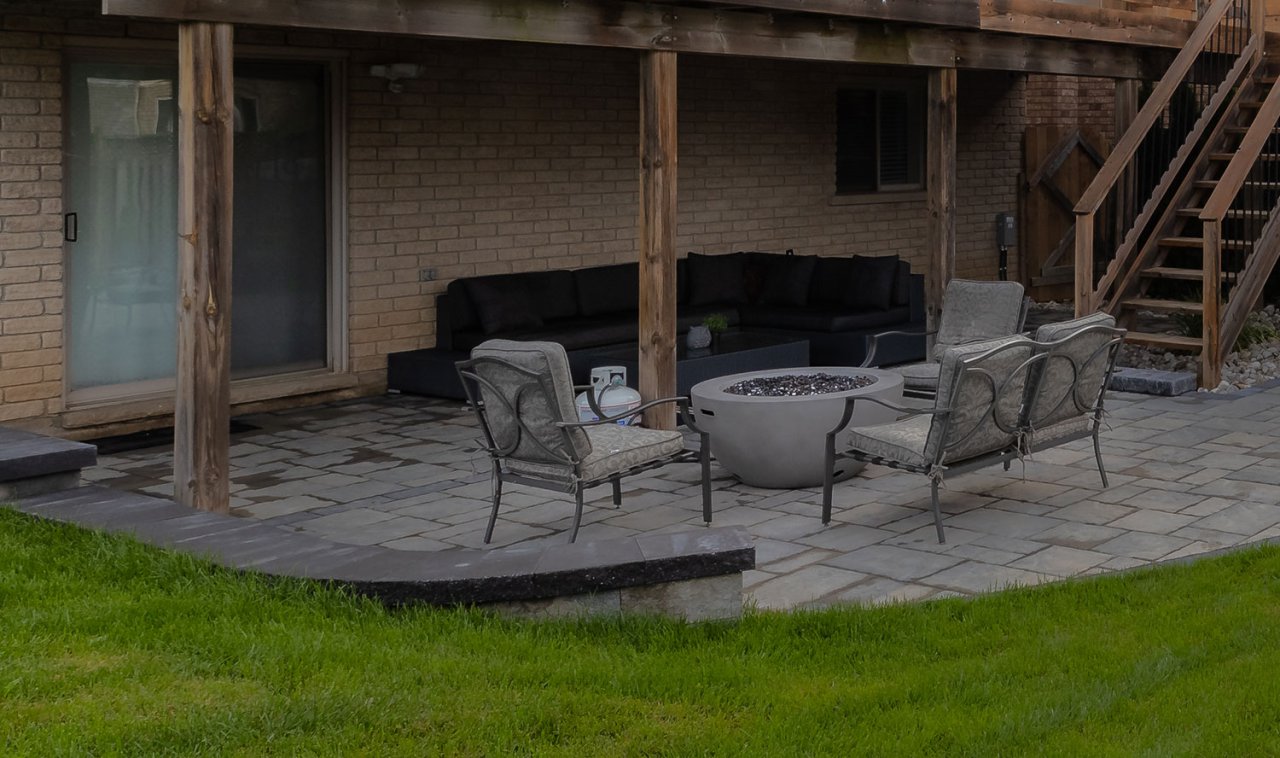 Key Design Features
Two privacy screens made from pressure-treated lumber shield the patio and upper deck from neighbouring views
The stone patio and retaining wall define the space while creating unity and harmony. New decking extends the outdoor living space and gives easy access to the swim spa.
Beautiful evergreen cedars grace the perimeter and provide an added layer of privacy. River rock is added to the garden beds to deter weeds and provide a natural feel.
Our Process
Your outdoor transformation starts here!
Take these simple steps to enjoy a better, healthier life outside.
1
Let's get to know each other!
We'll connect over the phone to discuss your project and see if we're a good fit.
2
Meet on-site and start planning.
We'll visit your property and help develop ideas that fit your lifestyle, budget and vision.
3
Receive a detailed proposal.
Once you approve, we'll schedule a time to start building your project!
4
Relax and enjoy your new landscape!
Once your project is completed, there's only one thing left for your to do — relax!
Getting started is easy.
Use the form below to tell us about your project and request a consultation. We'll be in touch within two business days.