Ancaster
Garden Oasis
A small city property becomes a relaxing garden retreat.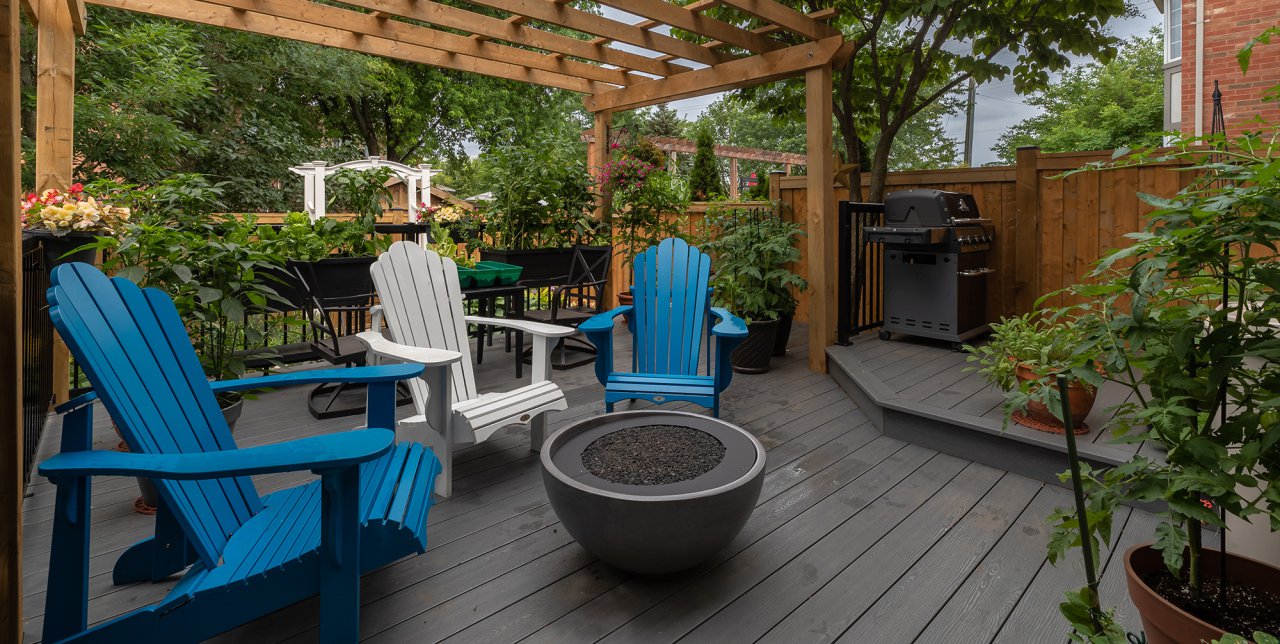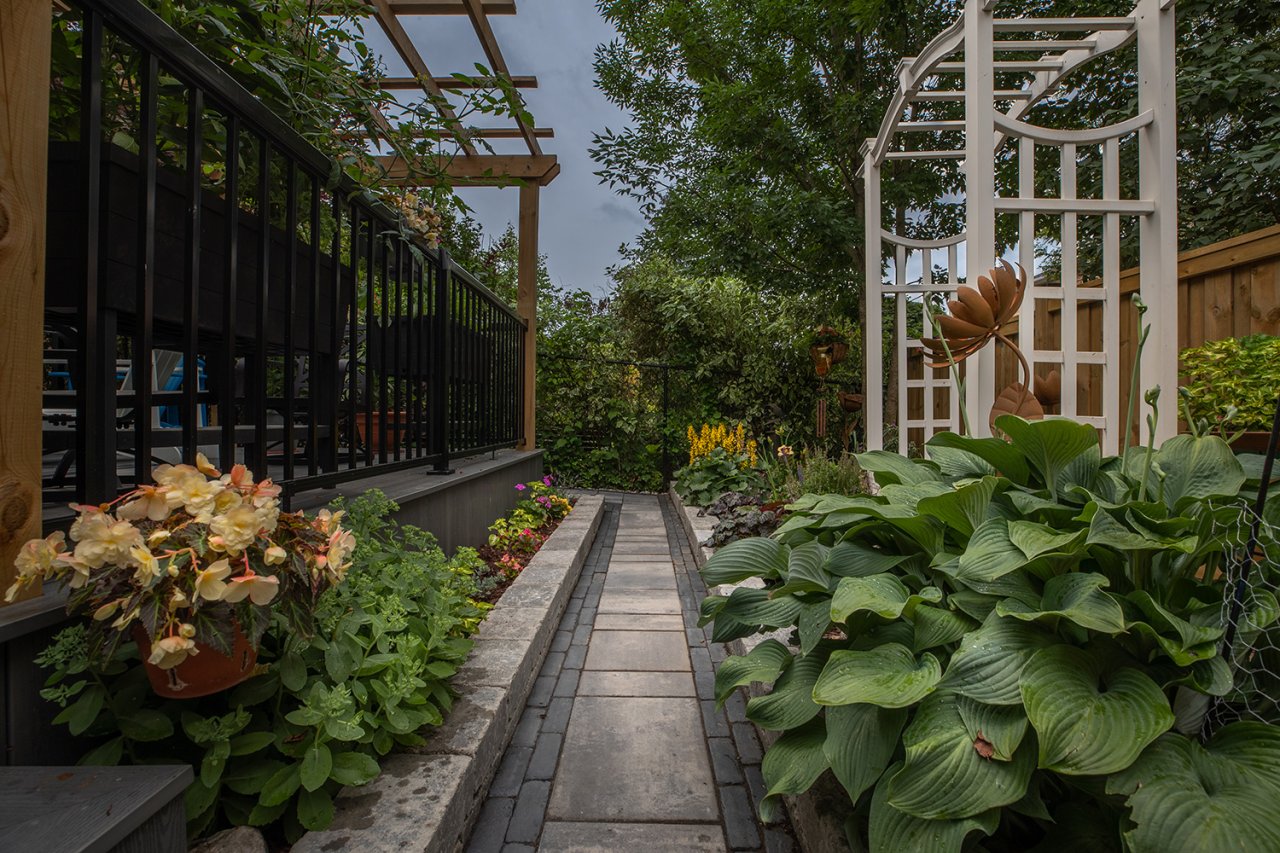 An escape from the city
The homeowner wanted a cozy space where she could relax and spend time outdoors surrounded by plants and nature — and escape the hectic city.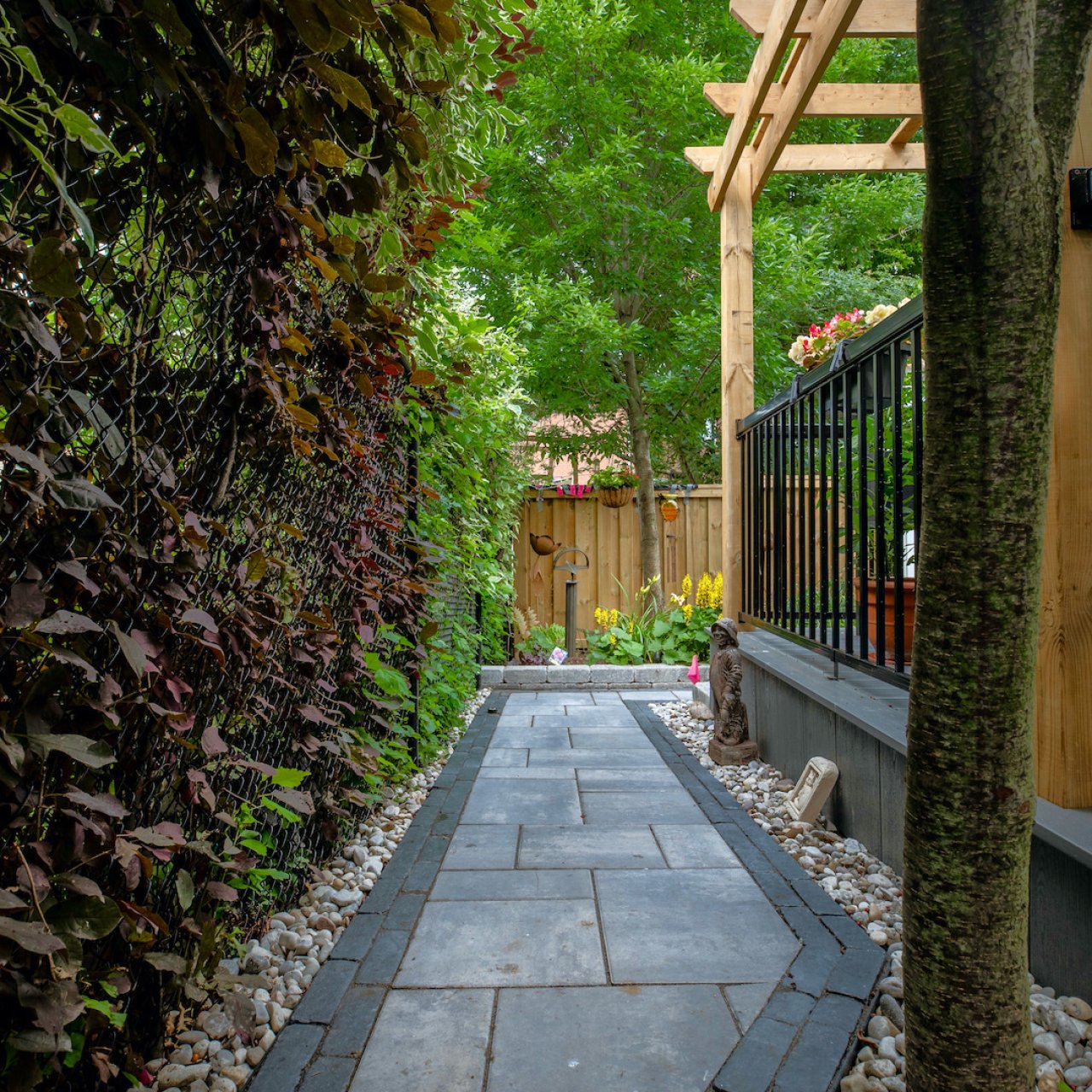 Making every inch count
The current deck and fence had to be replaced due to wind damage and rot, and the homeowner wanted a low-maintenance space to grow plants and vegetables. Access was tight (we had to go through the garage) but we were able to fit everything into the small backyard.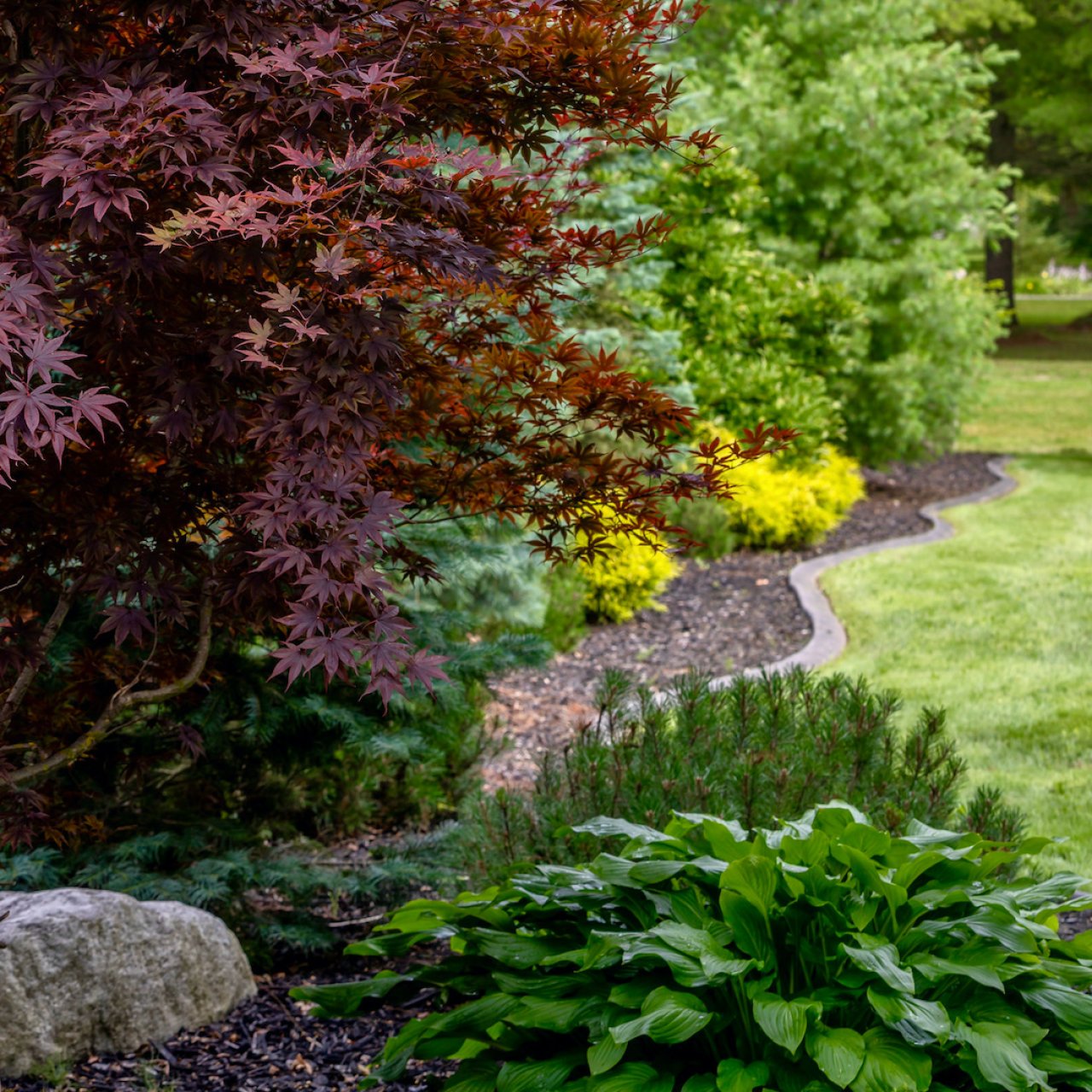 A restful nature retreat
By replacing the grass with pathways and raising the garden beds, this homeowner now has a peaceful and relaxing space to grow plants and vegetables — and a restful retreat away from the city.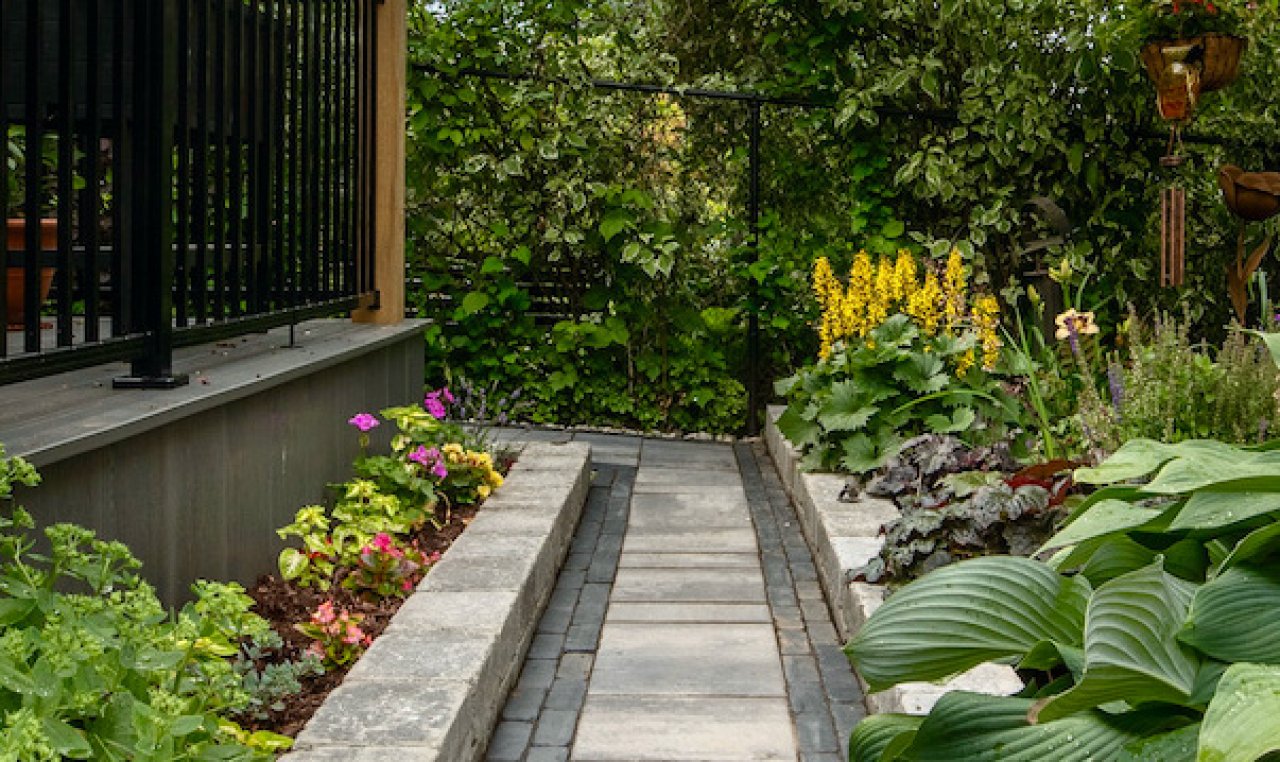 Key Design Features
The composite planks give the deck a modern feel and are maintenance-free, while surface lighting provides safety and ambiance.
An open and airy pergola made of pressure-treated wood creates the illusion of space while providing shade from the summer sun.
A new pressure-treated fence defines the yard's perimeter and provides the backdrop to the new garden beds.
Garden walls separate the garden from the interlocking walkway and soften the hard edges.
Our Process
Your outdoor transformation starts here!
Take these simple steps to enjoy a better, healthier life outside.
1
Let's get to know each other!
We'll connect over the phone to discuss your project and see if we're a good fit.
2
Meet on-site and start planning.
We'll visit your property and help develop ideas that fit your lifestyle, budget and vision.
3
Receive a detailed proposal.
Once you approve, we'll schedule a time to start building your project!
4
Relax and enjoy your new landscape!
Once your project is completed, there's only one thing left for your to do — relax!
Getting started is easy.
Use the form below to tell us about your project and request a consultation. We'll be in touch within two business days.